Meaghan Hampton, MACC, LPC Associate
Licensed Professional Counselor Associate
(TX 91887 Licensed by the Texas State Board of Professional Counselors)
(713) 678-0403 ext. 0
Meaghan graduated summa cum laude from Houston Christian University with a Master of Arts in Christian Counseling. Through her training at HCU, Meaghan conceptualizes clients' challenges from a holistic point of view. Meaghan's therapeutic approach is Christ centered and clinically informed, and through her training, she has developed a passion to implement scientifically rooted counseling modalities through a Christian worldview lens. As a Christian Counselor, she desires to walk along those who are suffering as they find healing and flourishing in Christ.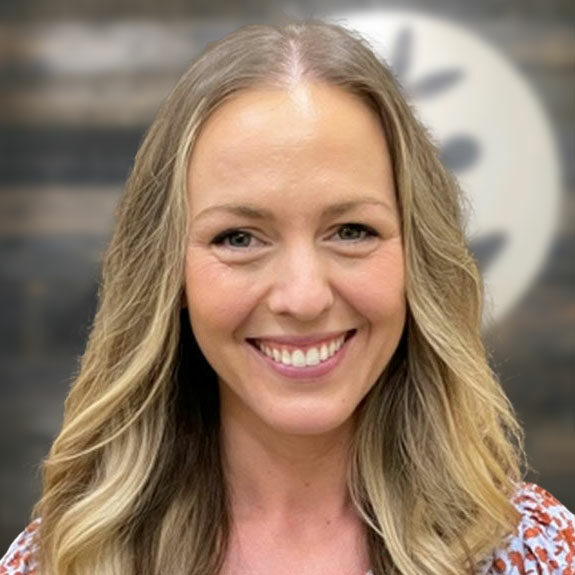 Treatment Areas
Anxiety, depression, relationships, family conflict, grief, shame, self-esteem, forgiveness, parenting, PTSD, trauma, emotional disturbances, sexual identity, school related issues and ADHD.
Treatment Modalities
Christian Counseling, Cognitive Behavioral Therapy (CBT), Emotion Focused Therapy (EFT), Polyvagal Theory, Person-Centered Therapy, somatic modalities, and Christian mindfulness.
**Telehealth is available through HIPPA-protected Behavioral Health Telemedicine software.**
Personal Statement
It is my joy and honor to walk alongside my clients in their personal journeys. It is my goal to provide my clients with a safe place to express themselves and navigate life's difficulties. I utilize a holistic approach and desire to cultivate a collaborative relationship with my clients. My approach is rooted in Christ and clinically informed. It is my passion to see Christ work in your life and provide both healing and meaning in the midst of your suffering. I have been married to my husband for 10 years and we have two children.
Supervised by Kali Scheschuk, MA, LPC-S (TX 63232)